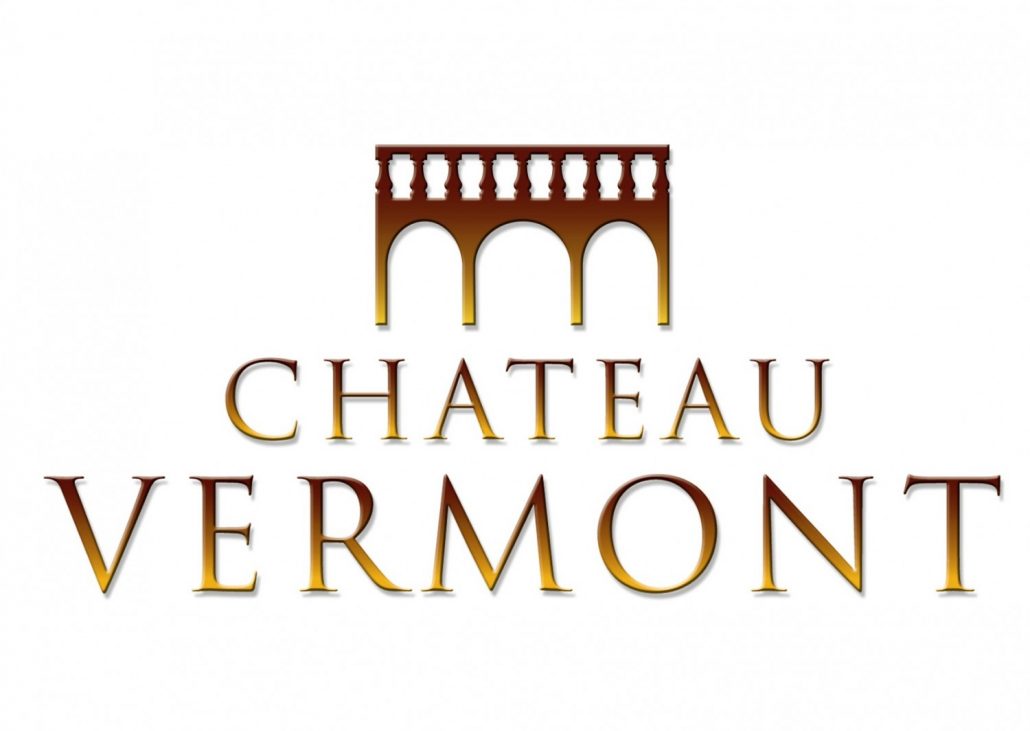 Situated on a leafy lane in the parish of St Saviour, the stunning property of Chateau Vermont is run by the Jersey Academy of Music, a non-profit charitable organisation.  We are seeking to welcome visiting school groups to the island to accommodate in luxurious splendour and introduce to our beautiful island!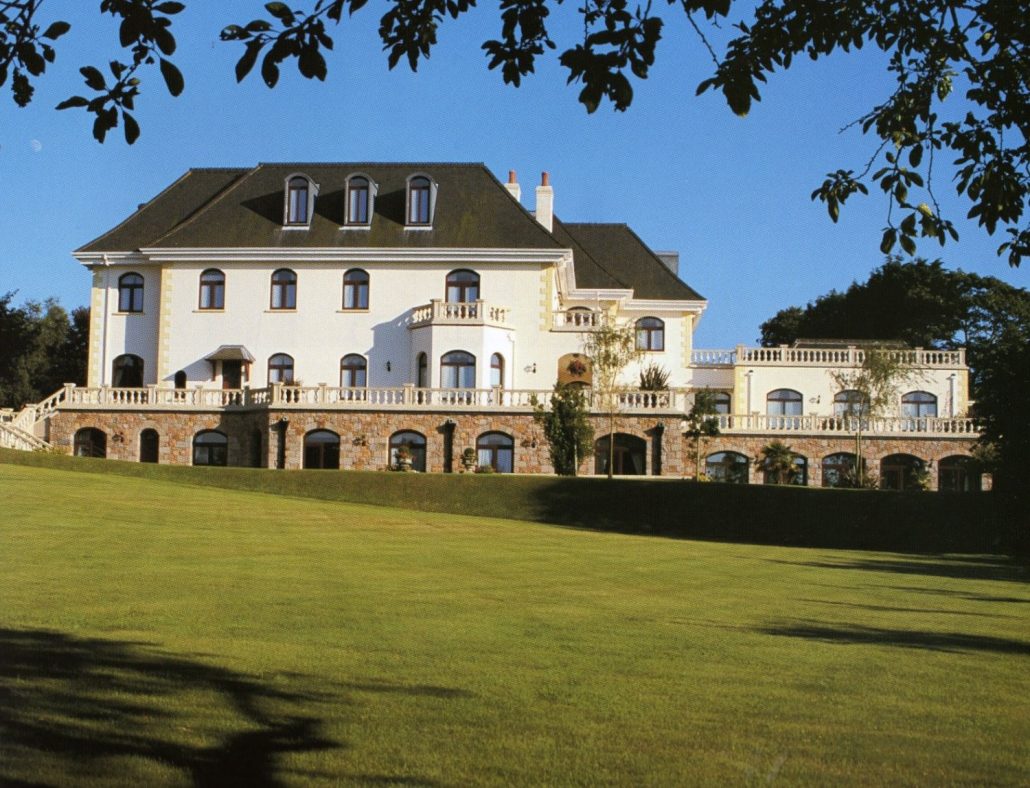 Key features are as follows:
9 bedrooms (6 en-suite) accommodating up to 40
15 teaching rooms of different sizes
A large hall for lectures or recitals
Dining Room + Games Room
Extensive lawns and grounds
Private and secure gated access
Centrally located on the island
Links with all local activity providers and coach companies
We can sleep up to forty people, spread over six en-suite bedrooms, three other bedrooms, and a separate shower block, all based on the first floor of the property.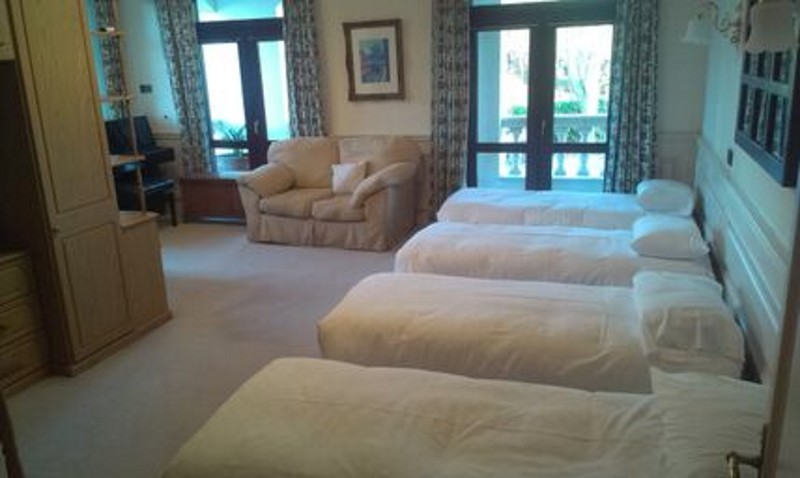 Catering can be provided on-site and can be flexibly arranged according to your group's requirements.

The property also contains extensive rehearsal and teaching facilities, including a 100-seater concert hall, large rehearsal rooms, and 16 other teaching rooms of varying sizes.
Our facility can simply be utilised as an accommodation base, however for visiting musical groups we can also assist with arranging a diverse programme of concerts and collaborative educational activities during your stay, giving visiting young musicians the opportunity to collaborate with our own young musicians, for the benefit of all involved.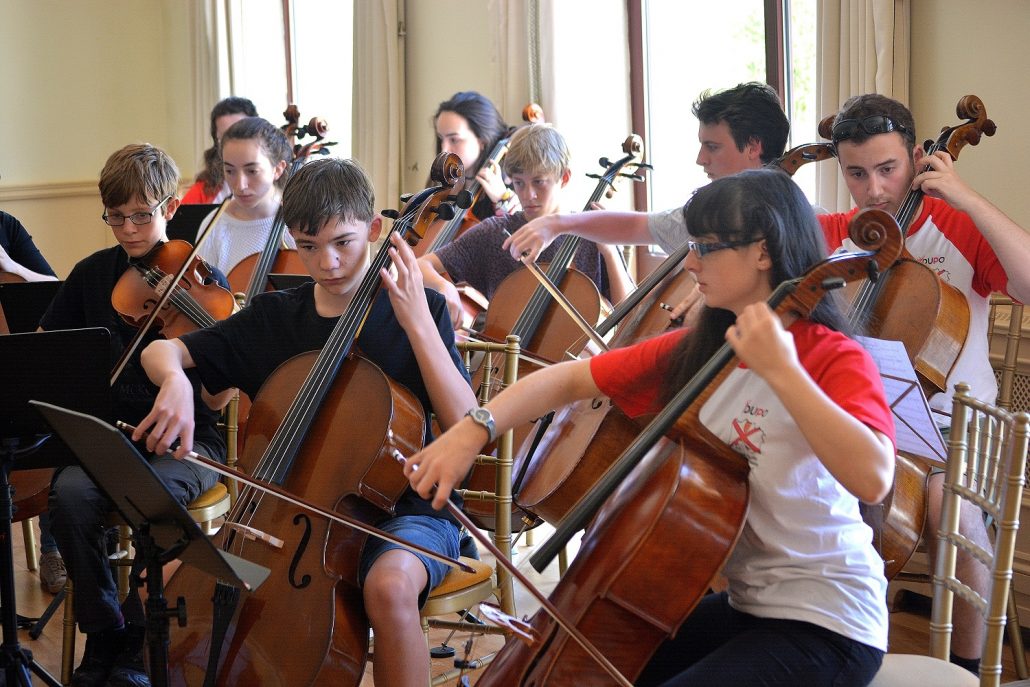 As well as utilising our concert hall, chapel, and outdoor stage for performances, we can arrange for concerts in traditional concert halls and beautiful church settings on the island.    We work closely with organisations including Jersey Heritage, National Trust, Jersey Tourism and Durrell Conservation Trust, which can lead to some exciting concerts in truly spectacular locations (medieval castles, clifftop concerts, and in the midst of the zoo to name but a few!).
However, we are open to school groups of all subjects, as the island offers such a huge range of interesting educational activities.  Further information on our facility can be found on the following documents which you can click to download:
Chateau Vermont – A5 Visiting Groups Brochure
Chateau Vermont – Booking Form for EXAMPLE School
Chateau Vermont – Sleeping Arrangements
Chateau Vermont, Example 4-Night Tour Itinerary
Consider the Island of Jersey and Chateau Vermont for your next tour destination!