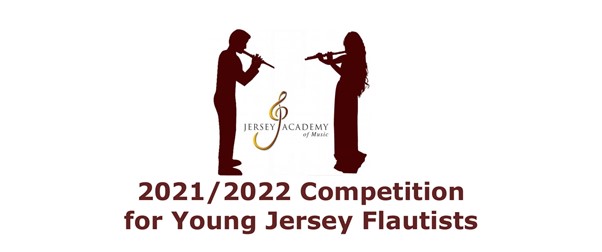 The Jersey Academy of Music, in partnership with Music in Action,  is delighted to launch the Jersey Young Flautists Competition, giving local young musicians a unique opportunity to perform a concerto with a full orchestra.
The winner, who will be selected by the Adjudication Panel, will receive the opportunity to perform the world-premiere of the Flute Concerto in E minor by Jersey composer, Derek Lawrence, with the Jersey Chamber Orchestra in 2022. https://www.musicjersey.com/2021-flute-competition
All semi-finalists will get to perform the world-premiere of 'Ag damhsa fliúit' (Dancing Flutes) for flute choir and orchestra, by Derek Lawrence. This performance will form part of a concert by an orchestra formed of local young musicians and their teachers, to be held also in 2022.
We aim for this to be a rolling bi-annual project, with a different instrument featuring each time as a soloist and providing invaluable orchestral experience for our local young musicians.
Please see below for further details on this year's competitors and judging panel.
The auditions take place on 27th March and the results will be announced on 30th April.
0
Weeks
0
Days
0
Hours
0
Minutes
0
Seconds