Multi-Level Orchestral Project with Chetham's School of Music
20th-23rd June 2019
Around 100 of the academy's orchestral-instrumentalists joined forces with visiting students and teachers from Chetham's School of Music in one of our biggest projects of the year!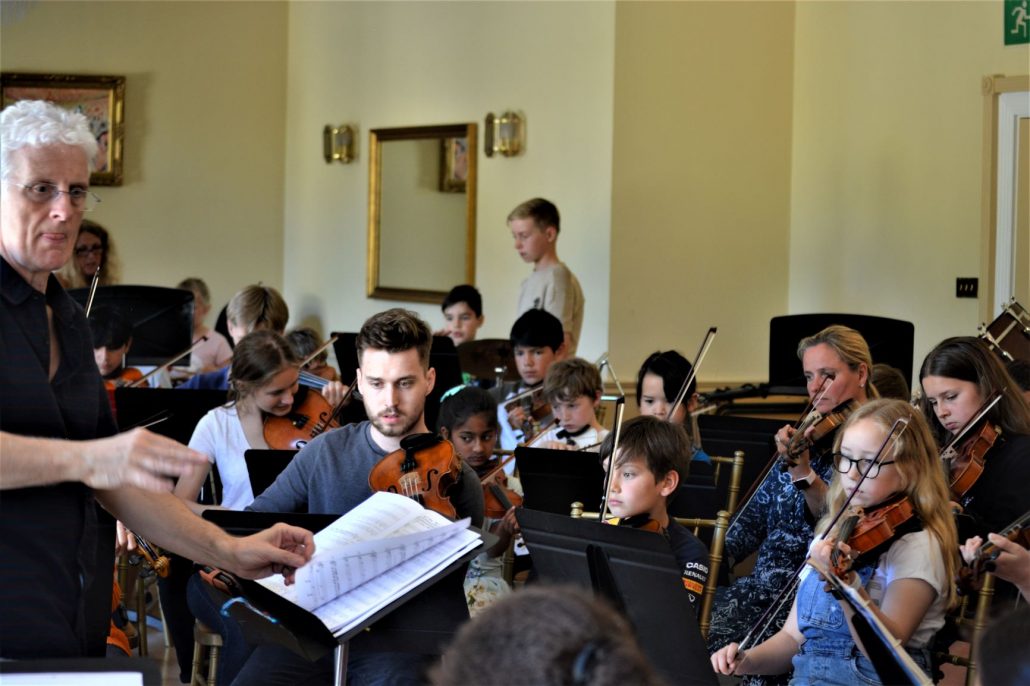 Senior-level instrumentalists formed a 45-strong Chamber Orchestra, rehearsing intensively each evening to bring together Coates' vibrant London Suite, and Popper's reflective Requiem for Three Cellos and Chamber Orchestra.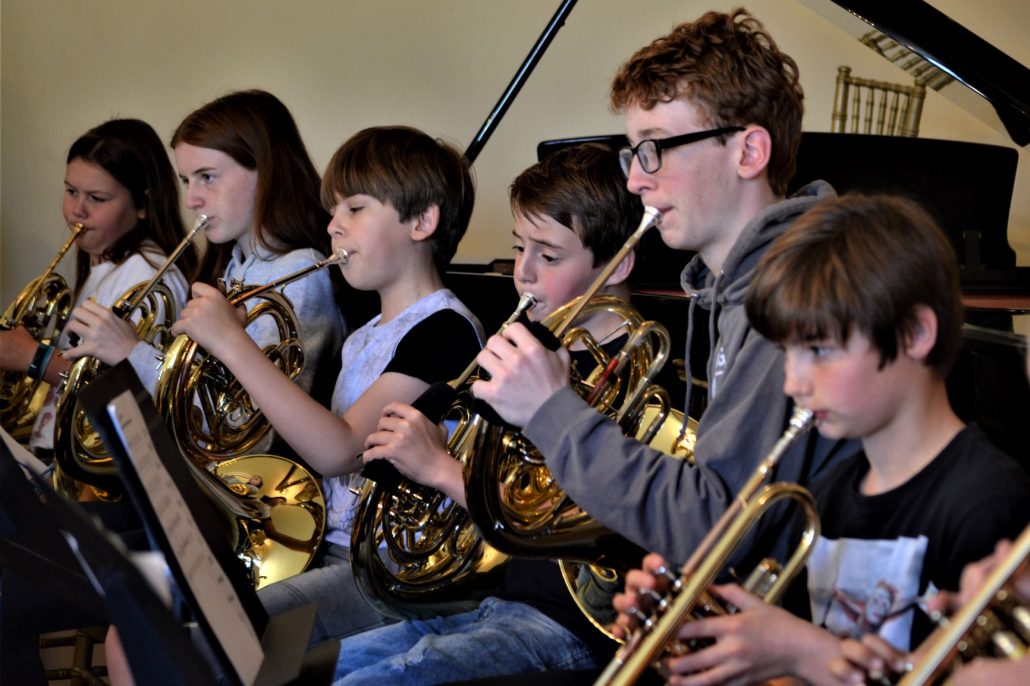 Then on the Saturday a huge range of young instrumentalists from 5yrs of age right up to adult learners joined forces to spend the weekend learning and rehearsing music which had been specially arranged to bring together all ages and levels, including Bizet's Toreador's Song, Offenbach's Can Can, Great Movie Adventures by John Williams, and James Bond by Barry.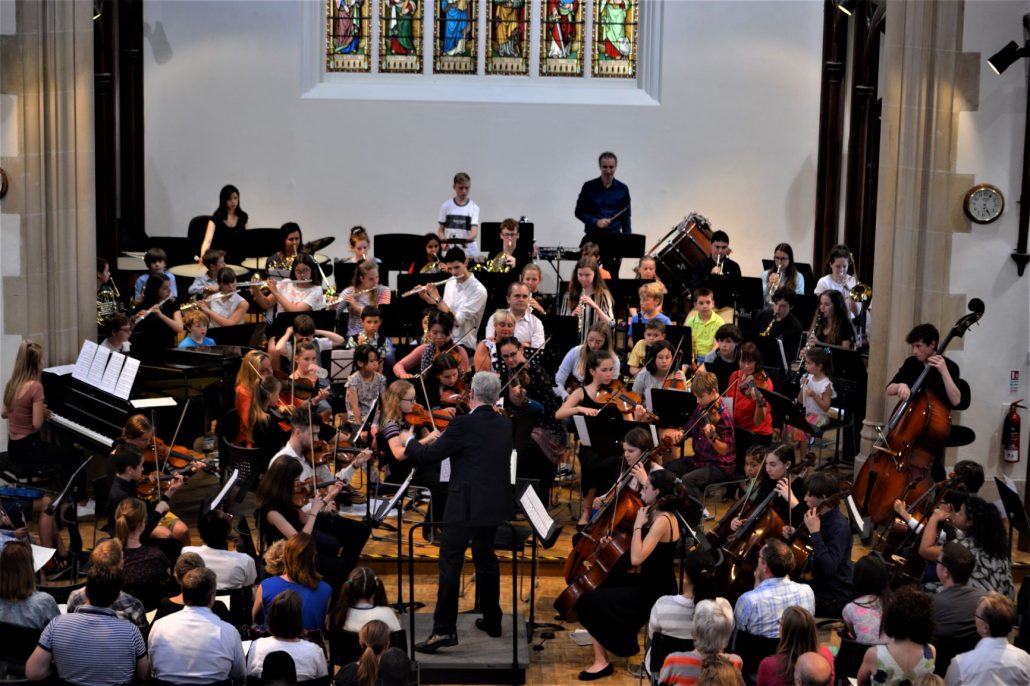 Led by conductor Steve Threlfall, Director of Music at Chetham's, and all the local JAM teaching team, this culminated in a truly spectacular concert at the beautiful Great Hall at Highlands.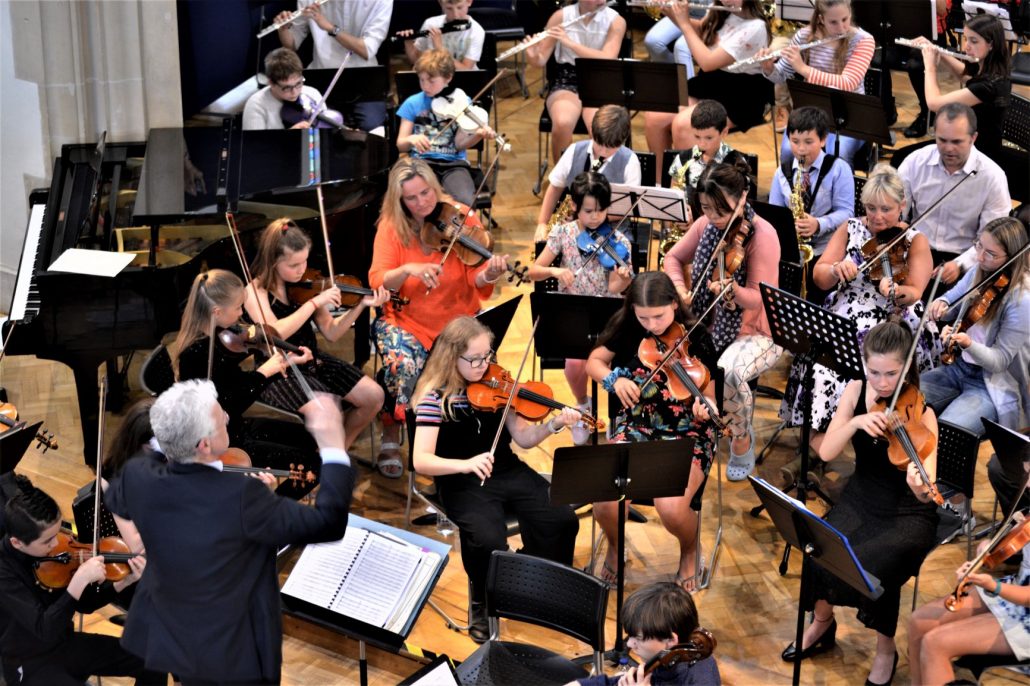 During their visit, the wind quintet and string quintet from Chetham's also performed schools concerts at Janvrin, JCG Prep, and Hautlieu (pictured).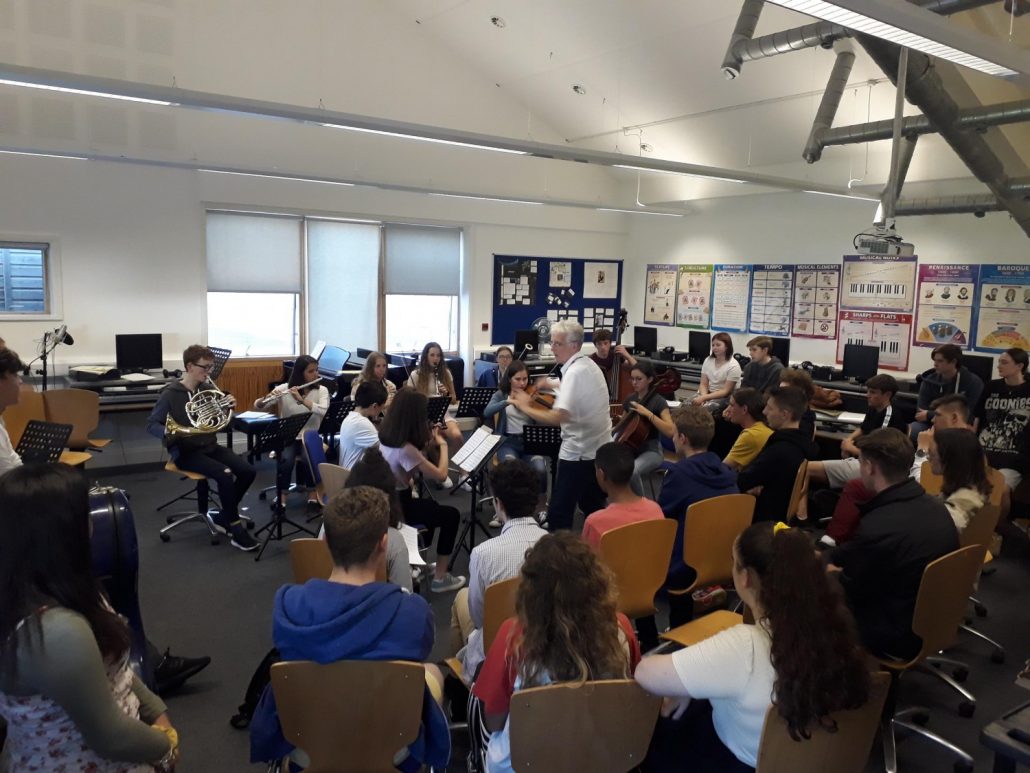 This project was also particularly meaningful as it was not only part of the 50th Anniversary celebrations of Chetham's, but also one of the final projects led by Steve Threlfall who is retiring from his role as Director of Music later this year.  It was also wonderful to hear performances from some of the Jersey students who are currently studying at Chetham's including soprano Esther Shea, cellist Iona Russell, and pianist Esther Cushen.  Bravo to all for a fantastic event (and thank you to Nigel Crespel for the brilliant photos)!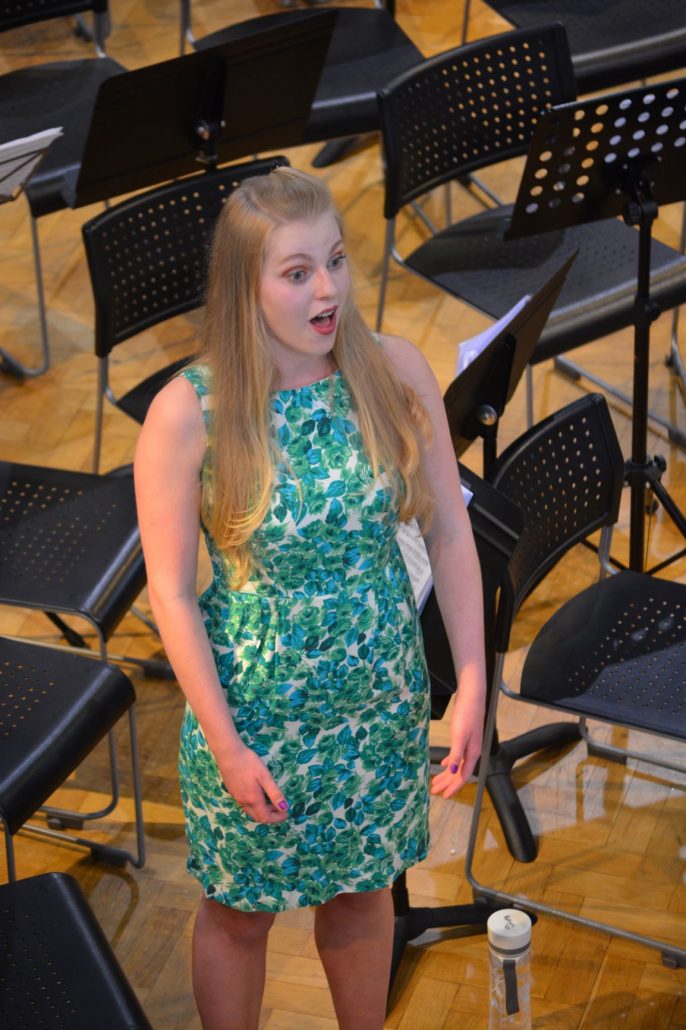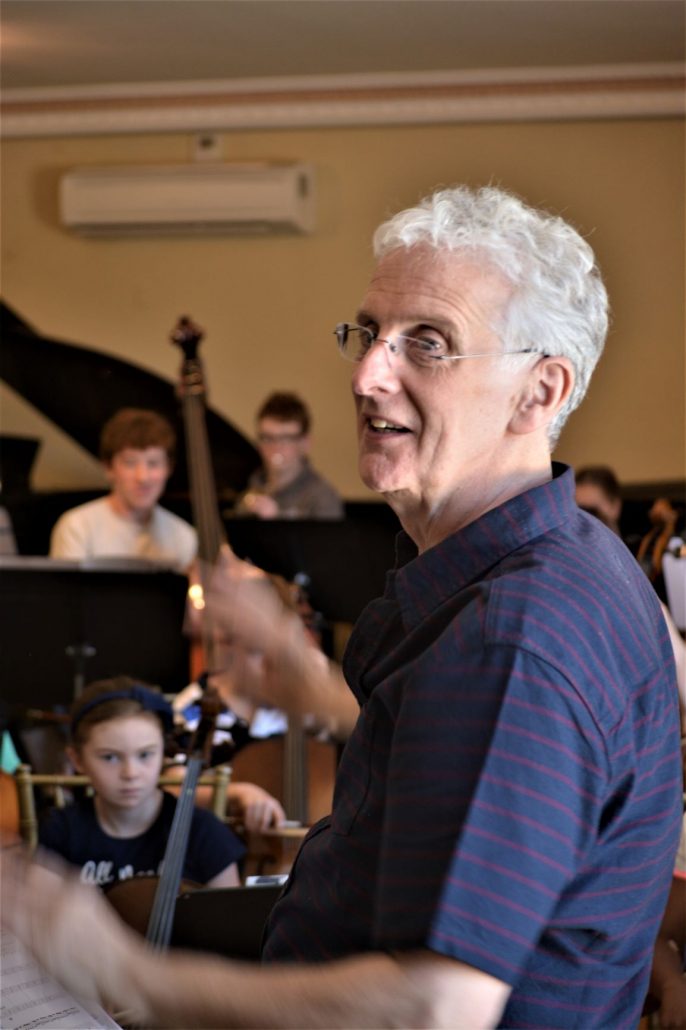 https://jerseyacademyofmusic.co.uk/wp-content/uploads/2016/09/JAM-logo3.png
0
0
Claire Harvey
https://jerseyacademyofmusic.co.uk/wp-content/uploads/2016/09/JAM-logo3.png
Claire Harvey
2019-06-28 12:22:10
2019-07-01 11:46:07
Multi-Level Orchestral Project with Chetham's School of Music