An Afternoon with Leonard Bernstein
Sun 15th Apr 2018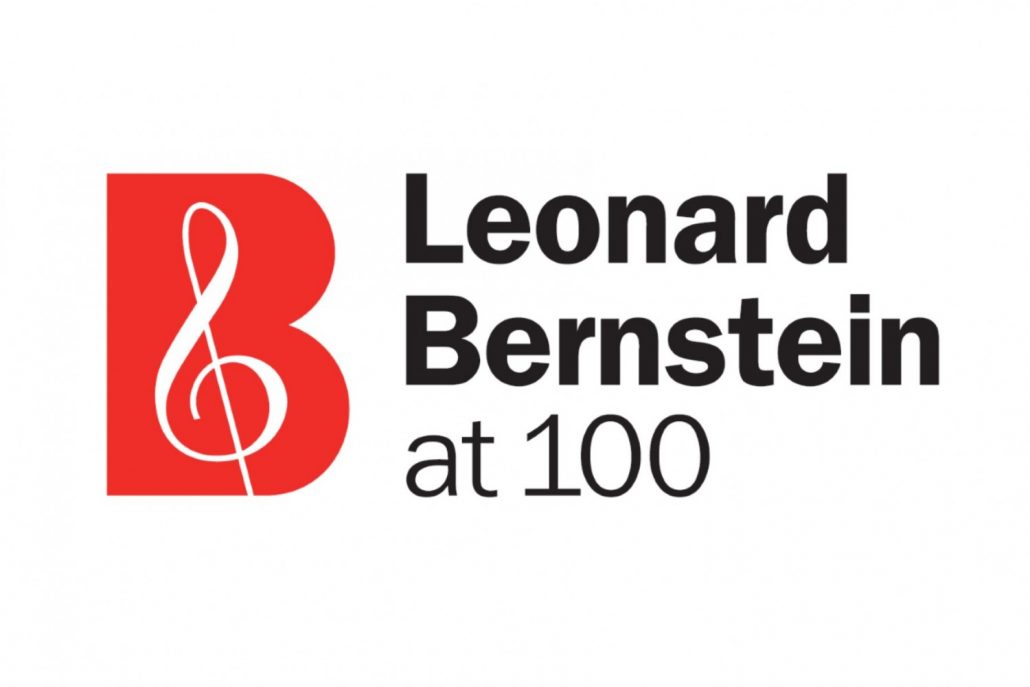 An emotional and thoughtful afternoon of music, words, and artwork was enjoyed by a large audience at the Jersey Arts Centre on Sunday 15th April 2018.  'An Afternoon with Leonard Bernstein' explored the life and works of one of the world's renowned musicians, Leonard Bernstein (1918-1990), whose legacy goes far beyond West Side Story, which he famously wrote the music for.


The event began with a film screening of a fascinating documentary entitled 'A Total Embrace', which was introduced on-stage by his daughter Nina Bernstein-Simmons, who had a pivotal role in the whole concert.  This very moving and heartfelt film brought the audience into a very private world beyond the cameras and stardom which dominated his life.
This was very effective in setting up the atmosphere for the beautiful second half, in which over forty local young musicians took to the stage along with visiting young musicians from Chetham's School of Music, Manchester, to perform many of Bernstein's most personal pieces.  The Musical Originals Singers began with some very well known numbers from West Side Story, including a very passionate performance of A Boy Like That delivered by Julia Calendar and Olivia Jones.
Nina Bernstein-Simmons then took to the stage to lead the audience through a wide variety of short piano pieces entitled Anniversaries, performed by the visiting pianists and thirteen local pianists from the Jersey Academy of Music.  This was a fascinating insight into a very different, and often much darker, side to the composer's personality.  Each piece was dedicated to a key person in his life, and written as a musical description of their character and personality.  Many of the pieces also had pieces of artwork displayed on a large screen behind the performers, which had been created by the young musicians themselves in response to the colours, characters, and emotions portrayed in their pieces.
This combination of words, music, and artwork made for a truly fascinating concert, and a particular highlight in this part of the event was the piano piece entitled 'For Nina', performed by Amy Creed, which Bernstein had written about his daughter who was present on stage.  This was a bluesy and haunting performance, as we learnt that this piece was written shortly after the sudden death of his wife, actress Felicia Montanegre, and many of the complex feelings of that time had found their way into this work.
In response to the success of the event, Nina Bernstein-Simmons said "My father loved nothing better than meeting and working with talented young musicians. He would have been so proud of the singers and pianists who performed so beautifully at the Jersey Arts Centre yesterday. It was an honour for me to represent his legacy at the occasion."
'An Afternoon with Leonard Bernstein' was presented by Jersey Academy of Music and Chetham's School of Music, and sponsored by Harry and Laura Ross and Oakhurst Cars.
https://jerseyacademyofmusic.co.uk/wp-content/uploads/2016/09/JAM-logo3.png
0
0
Claire Harvey
https://jerseyacademyofmusic.co.uk/wp-content/uploads/2016/09/JAM-logo3.png
Claire Harvey
2018-04-13 09:07:59
2019-04-17 16:56:34
An Afternoon with Leonard Bernstein