Launch Event on Sat 27th Jan 2018, 11am-12noon
Concert Afternoon on Sat 24th Mar 2018, 1pm-5pm
We are delighted to present a new initiative which we hope will be educationally and socially rewarding for all participants.  This is open to JAM students of Grade 3 and above.  We will be creating small mixed-instrumental ensembles such as Piano Trios (piano, violin, cello), String Quartets, Wind Quartets etc, with the objective of rehearsing and coaching them through the term towards a concert at the end.  Playing in small ensembles like this is great fun, and the challenge of not only learning your own part but also listening to and supporting your colleagues is extremely beneficial and rewarding.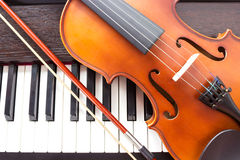 The coaching will be delivered by various JAM teachers, but a nice focal point for the project is the creation of a new JAM Teachers Piano Trio (Veronika Milunikova, violin, Finlay Hare, cello, and Georgina Sutton, piano), who will be simultaneously learning a new piece alongside the students.
PROJECT DATES
Sat 27th January, 11am-12noon = Launch session
All project participants and parents to attend. The JAM Teachers Piano Trio will perform a short piece, and we will talk through the project, announce the groups, and give out the music to everyone.
February and March = Coaching Sessions and Rehearsals
Each group will be under the tutorship of a JAM teacher, who will arrange two coaching sessions and help the group to organise rehearsal sessions at JAM for them to meet (without any coaching) to rehearse themselves. All this will be flexibly based on the availability of the teacher and the students.
Sat 24th March, 1pm-5pm = Performance Afternoon
This session will commence with a combination of coaching and practice time, leading to a run-through performance session when all the groups play to each other. At 4pm families and friends are invite to attend the final concert, in which all the groups and the JAM Teachers Trio will perform.
https://jerseyacademyofmusic.co.uk/wp-content/uploads/2016/09/JAM-logo3.png
0
0
Claire Harvey
https://jerseyacademyofmusic.co.uk/wp-content/uploads/2016/09/JAM-logo3.png
Claire Harvey
2017-12-31 09:05:44
2019-04-17 16:57:44
Small Ensembles Project